Hevy Traffick LLC. is a management & consulting/independent record label/digital distribution channel/event planning/podcasting network/promotional company that specializes in hip-hop music that is diverse and universally accepted. Based out of Savannah, GA, Hevy Traffick is focused on promoting, marketing, and branding our artists/clients.

 

As a management/consulting company, we are focused on taking our clients to another level with their career by focusing on their vision. We are 100% dedicated to the success of each and every one of our clients. We specialize in promoting, brand awareness, booking, imaging, and consulting.

As a record label, we are focused on signing, developing, and promoting independent artists. We will work with aspiring artists to get their music to the right distribution channels and into the hands of DJs. We will seek to use both traditional and non-traditional approaches to helping our artists get heard and gain fans.

As a digital distribution company, we are focused on getting our clients' music to a mass audience through streamlining all medians of digital distribution such as iTunes, Amazon, CD Baby, Spotify, etc.

 As an event planning company, we are dedicated to planning and promoting events that are different, exciting, fun and classy. We specialize in events for lounges, bars, nightclubs, parties and restaurants.

As a podcasting network, we are dedicated to providing podcast content that is diverse, informative and entertaining. We want everyone that has a voice in the podcast world to have a distribution channel to not only reach their fans, but to gain new fans as well.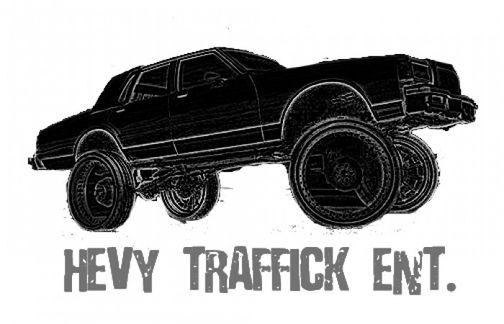 Hevy Traffick Mailing List
DONATE TO THE HEVY TRAFFICK MOVEMENT